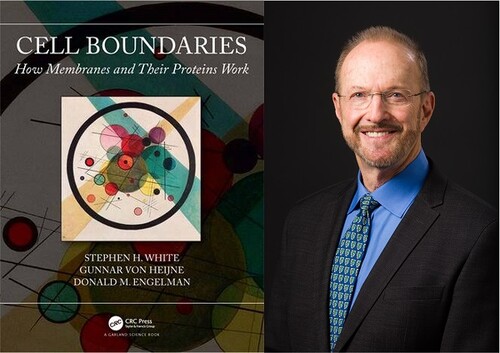 Donald Engelman, PhD, Eugene Higgins Professor of Molecular Biophysics and Biochemistry, is co-author on a textbook scheduled to release in January 2022. Titled Cell Boundaries: How Membranes and Their Proteins Work, the book focuses on structural, organizational, and functional principles underlying cell membranes.
Engelman co-authored the textbook with Stephen H. Whites, Professor of Physiology and Biophysics at University of California at Irvine, and Gunnar von Heijne, Professor in Biochemistry and Biophysics at Stockholm University. The text will be published by Garland Science.
According to a description for the textbook, it is geared primarily toward advanced undergraduate and beginning graduate students who wish to build a biological and biophysical foundation "for understanding the organization of lipids in bilayers and the folding, assembly, stability, and function of membrane protein."
Engelman received his PhD from MB&B and completed postdoctoral research at UCSF prior to joining the MB&B department as faculty in 1971. During his career, Engelman served as Department Chair and has mentored over one hundred graduate and postdoctoral students. He is a member of the American Academy of Arts and Sciences and the National Academy of Sciences. The primary focuses of Engelman's group include determining the structure and function of membrane proteins, as well as understanding pH-dependent transmembrane insertion.
A synopsis for Cell Boundaries states that the text includes historical context for discoveries in the field of membranes and membrane proteins to situate readers in a representative setting for scientific discovery. The authors aim to encourage an interest in biology and physics by both sharing scientific findings, as well as the process of scientific undertakings toward truth.
"Science is far more interesting if, as students, we can appreciate and share in the adventures—and misadventures—of discovering new scientific knowledge."
By Brigitte Naughton