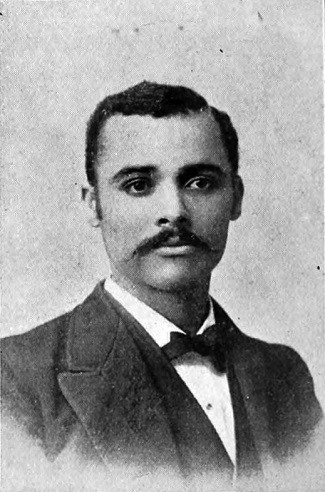 In 1889, Alfred Oscar Coffin became the first African American to earn a Ph.D. in biological sciences. Coffin was born in the small town of Pontotoc Mississippi in 1861 and received a bachelor's degree from Fisk University before completing his graduate studies at Illinois Wesleyan University. Even though Alfred was the first African American to get a PhD in biology, no predominantly white university would consider hiring Coffin to their faculty because of the racism of the 19th century. His research interests appear to have been in anthropology, and his most notable work was titled The Origin of the Mound Builders which connected the origins of the mound builders of the Mississippi Valley to an area in Southeastern Mexico.
Coffin spent a few years teaching at two HBCUs, Alcorn Agricultural & Mechanical College and Wiley University, where he taught subjects including mathematics and romance languages. He also spent time as a public school principal in San Antonio and Kansas City, and later in life worked as an agent for "Blind" Boone, a blind pianist and ragtime musician.
Although Coffin broke barriers as the first African American to get a PhD in biological sciences, the racist culture of the time caused significant barriers to his and other Black intellectuals' careers in academia.
By Jake Thasher