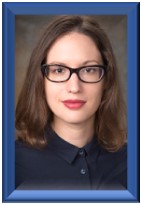 Congratulations to Dr. Sarah Slavoff, an Associate Professor of Chemistry and of MB&B, on winning an FAS-wide faculty award for the 2020-21 academic year.
Dr. Sarah Slavoff received the Arthur Greer Memorial Prize for Outstanding Scholarly Publication or Research which recognizes outstanding research from untenured faculty members in the social or natural sciences. Dr. Slavoff was one of three faculty members honored with this prize for the 2020-21 year. Her work on the "dark matter of the human genome" earned her this award. This "dark matter" is composed of undiscovered small open reading frames that code for microproteins. Her work provides answers to elusive questions on RNA and its role in gene expression. Her work has also led to the discovery of various new microproteins implicated in various biological mechanisms and even some diseases. Her research pushes the boundaries of our understanding of the functions of the human genome.
We are incredibly proud of Dr. Slavoff and all of her exceptional research!
By Jake Thrasher