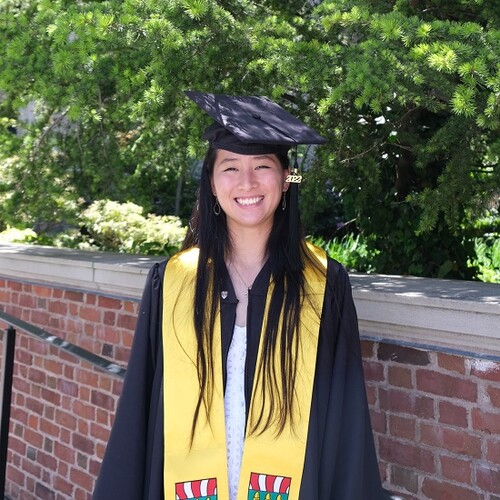 MB&B is extremely proud of our undergraduate student Jocelyn Chau ('22) for her first author publication in Nature Communications "SH3 domain regulation of RhoGAP activity:crosstalk between p120RasGAP and DLC1 RhoGAP". The paper was the culmination of her MB&B laboratory research courses MB&B470/2 and summer research funded by the Rosenfeld Science Scholar Fellowship in the Boggon lab under the supervision of Amy Stiegler Wyler. 
GTPase Activating Proteins (GAP) are key regulators of many essential cellular processes, and function as gatekeepers for signaling from the important Rho and Ras GTPase families. In this study, Chau and colleagues reveal the molecular basis for crosstalk between a tumor suppressor Rho-GAP and an important Ras-GAP via a hitherto unobserved protein-protein interaction; their crystal structure provides the first snapshot of how an 'SH3' domain can inhibit the function of a GAP protein.  
Jocelyn Chau is currently a first-year medical student at University of Pennsylvania Medical School.  
By Titus Boggon