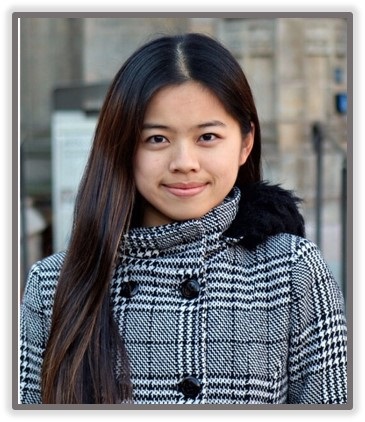 Jennifer Miao '22 was awarded a Gates Cambridge Scholarship to pursue a Ph.D. in biological science at the MRC Laboratory of Molecular Biology at Cambridge. She is one of 83 recipients this year, including Yale alumna Maya Juman '20.
The award is highly selective – approximately only 1% of applicants receive the scholarship – and guarantees four years of support. The postgraduate program began in 2001 with a $210 million donation from the Bill and Melinda Gates Foundation. It offers full tuition toward studying any subject at the University of Cambridge.
Joining nearly 300 current Gates Cambridge Scholars studying at the university, Miao will begin her graduate studies this October. She aims to understand how mitochondrial metabolism contributes to neurodegenerative and metabolic diseases through researching protein import into the mitochondria. Miao is particularly interested in structural biology, and as an undergraduate in MB&B studied membrane insertion at the endoplasmic reticulum.               
The MB&B department would like to congratulate Jennifer and wish her success in her Ph.D. studies.
By Brigitte Naughton