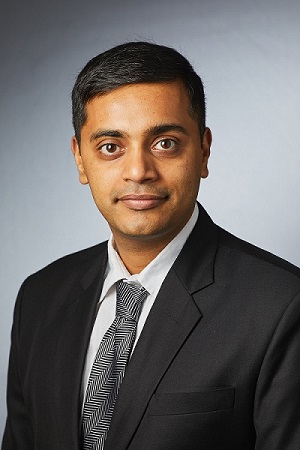 Nikhil Malvankar was selected as one of sixteen recipients of the 2021 Camille Dreyfus Teacher-Scholars Award.
Founded by the Camille and Henry Dreyfus Foundation, the award is given to faculty within the first five years of their academic careers. According to the webpage, selection criteria depend on each recipient having "created an outstanding independent body of scholarship" and who "are deeply committed to education."     
The award recognized Malvankar in part for his research on "Biogenic Production of Robust and Scalable Nanomaterials with Genetically Tunable Electronic, Optical, and Mechanical Functionalities."
Malvankar founded his group in MB&B in 2015 and has since received numerous awards, including an NSF Career Award and an NIH Director's New Innovator Award. Malvankar's unexpectedly surprising and solid discovery of OmcS as Geobacter's nanowire in a Cell paper was selected as "the highest impact structures of the century".
As part of the Camille Dreyfus Teacher-Scholars award, Malvankar will receive an unrestricted grant of $100,000 toward enabling research efforts in his group.
By: Brigitte Naughton