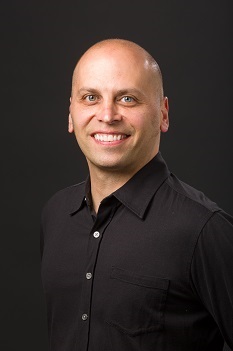 Congratulations to MB&B department chair, Dr. Enrique De La Cruz, for being inducted into the inaugural class of American Society for Biochemistry and Molecular Biology (ASBMB) Fellows. This fellowship program was created to recognized members of ASBMB who are exceptionally committed to the organization and have made outstanding contributions to the molecular life sciences. Specifically, ASBMB wanted to highlight scientists who are accomplished in not only research, but also mentorship and promoting diversity in STEM.
Within ASBMB, De La Cruz is on the minority affairs committee, on the Maximizing Opportunities for Scientific and Academic Independent Careers (MOSAIC) advisory board, and is associate editor of the Journal of Biological Chemistry. At Yale, he is very involved in both MB&B and the Yale community at large. Along with being on multiple committees in MB&B, including the Committee on Diversity and Climate, De La Cruz is also head of Branford College. He also mentors and trains undergraduates, graduate students, and post-docs to be the next generation of exceptional scientists. The De La Cruz lab studies actin cytoskeleton dynamics, molecular motor proteins, and also nucleotide signaling enzymes.
MB&B Professor Mark Hochstrasser, who nominated De La Cruz for this honor said "Enrique is an active member of the ASBMB and is an exemplary scientist in his research, teaching and training, particularly of underrepresented scientists. … He has done an enormous amount of work in helping to build diversity both here at Yale and elsewhere."
MB&B is proud of Dr. De La Cruz for receiving this fellowship and ias very thankful for all the work he does to improve our department. Read more about the ASBMB fellows and Dr. De La Cruz here and here.
By: Jake Thrasher