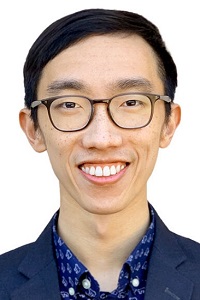 Congratulations to James Diao, a graduate of Yale college who double-majored in MB&B and Statistics & Data Science, for winning the 2021 Paul & Daisy Soros Fellowship for New Americans. Currently, he is pursuing an MD in the Health Sciences and Technology program at Harvard-MIT.
The Paul and Daisy Soros Fellowship, named after the Hungarian immigrants and philanthropists, is a merit-based fellowship "exclusively for immigrants and children of immigrants who are pursuing graduate school in the United States" and is awarded to 30 people annually. This fellowship is given to students who have great potential to make significant contributions to the US through their work and provides these students with up to $90,000 in funding.
James Diao excelled academically during his time in MB&B and received the Sigler Prize from the department in 2018. While in MB&B, James was involved with multiple endeavors ranging from computational biology research to advisory roles for the Director of Undergraduate Studies at the time, Karla Neugebauer. When talking about the ways James worked to improve MB&B for undergraduates, she said he contributed in two major ways "1) a general approach to improving the MB&B curriculum, in which his leadership enriched present and future students and 2) a personal approach, in which he took it upon himself to mentor individual students within the major." She also noted his major dedication to not only his research and classes, but also his commitment to his community. Notably, he not only worked to help the Yale community, but also worked to serve the New Haven community through programs like the HAVEN Free Clinic.
MB&B is grateful for all the work James did during his time at Yale, and we are incredibly proud of him for receiving this fellowship.
Read his profile on the Paul & Daisy Soros Fellowship website here: https://www.pdsoros.org/meet-the-fellows/james-diao
By Jake Thrasher