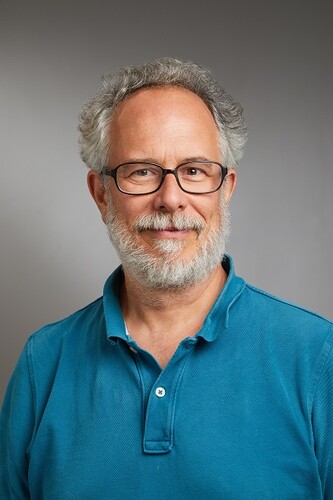 The Yale School of Medicine Class of 2022 celebrated commencement and recognized seven outstanding professors that contributed to their success. One recipient was MB&B professor Mark Solomon, PhD, who received The Charles W. Bohmfalk Prize for teaching in the basic sciences. The prize, which is student-nominated, also went to Assistant Professor Thilan Wijesekera, MD, MHS.
During the ceremony for the 98 graduates of the MD program, Nancy J. Brown, MD, Jean and David W. Wallace Dean and C.N.H. Long Professor of Internal Medicine, noted that exceptional teachers "are highly valued at Yale and are the cornerstones of the foundation on which this great institution is built."
Since joining Yale University in 1992, Dr. Solomon has taught several courses. He received this year's Charles W. Bohmfalk Prize for a course he co-teaches with MB&B Professor Susan Baserga, MD, PhD, who is also a former recipient of the award. The pair taught the biochemical series required of all first-year medical students, which focuses particularly on metabolism and glycolysis, among other biochemical pathways. Dr. Solomon also teaches "Methods and Logic," a journal-style discussion section required of all first year BQBS students.
We thank Dr. Solomon for his commitment to teaching and congratulation him on his prize.
By Brigitte Naughton